Are you a disqualified driver in NSW? If you are disqualified from holding a driver licence, and will be, for a number of years into the future, chances are you may be eligible to apply to have that disqualification either reduced or removed completely.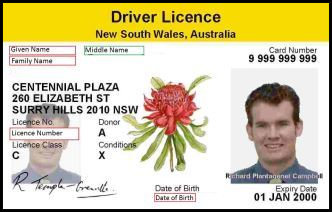 A driver licence in our day and age is a necessity; a necessity for work; a necessity for family and social interaction; a necessity for attending sporting commitments not to mention shopping and medical situations that can arise.
Over the last 40 years, driving laws have changed dramatically in numerous ways. One of those changes has been disqualification laws.
In 1999, draconian legislation was introduced which not only saw disqualification periods doubled, but in the case of repeat offenders, quadrupled.
On top of that, for those who offended three times in any 5 year period, the addition of a declaration as HABITUAL OFFENDER, which saw a further 5 years being added to the disqualification period.
Once a person got onto the "tread-mill", they could never get off, and in many cases, people were being disqualified for 20 – 30 years. The result was that the offence of DRIVE WHILST DISQUALIFIED was becoming a far too common offence in the court system.
In 2017 the Berejiklian Government, sensibly saw the exponential effect that these laws and their results were having on society generally and took measures to remedy the situation by enabling those who have lengthy disqualifications, to have part or all of their disqualification period removed.
How do I apply for to get my licence back after disqualification removal Order?
If you have been offence free for a period of 2 years (4 years in some cases), then you may be eligible to make application for any outstanding disqualifications to be removed.
Note: this does not apply in cases involving serious motor vehicle offences under the Crimes Act such as murder, manslaughter, predatory driving, police pursuits, causing death or grievous bodily harm and various other offences.
However, if you have been offence free in the last two years and you have a further period of disqualification still to run, then you should fill out an application to the RMS for a copy of your traffic record. You will receive a response from them, probably within a month and if you are eligible, a box will be ticked indicating such in the reply form.
To get this application form, simply download this form, print it, and complete it. Once done, send it to the RMS.
When you have received the response and you would like to engage a lawyer to act for you, call Proctor & Associates who will advise you as to your next move in taking the case to court and applying to have your disqualification removed.
Call Proctor & Associates now on (02) 9687 3777 and discuss with one of our experienced Traffic Lawyers.