On Friday, May 11, Traffic Lawyer Peter Proctor appeared on Channel 7's Today Tonight program featuring a story about proving your innocence in court regarding traffic matters such as speeding offences.
The in car GPS camera Peter personally uses is the DOD GSE550. The unit is commonly referred to as a dash camera, or an in car blackbox.
Peter is so confident that these units are very effective at guarding against wrongfully imposed speeding fines, he is now selling the DOD GSE550 GPS car camera system to clients and other members of the public. In fact, if you are a client of Proctor and Associates, you can receive a substantial discount off the normal retail price.
Below is a snippet of the interview with Peter on Today Tonight:
As Peter says in the interview, "If you have one of these, its case solved!"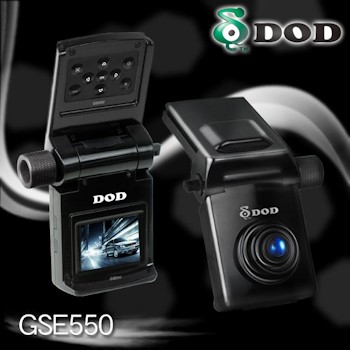 Following appears further information and features of the DOD GSE550 car dash camera and GPS logger. For pricing and availability of the GSE550 in car blackbox, please contact Proctor and Associates.
DOD GSE550 car dash camera in brief:
1920 x 1080@30FPS FULL HD video resolution
1.5″ LTPS TFT LCD display
Quick release bracket
Loop recording
USB data reader mode
Wide vision angle 120 degree
Support to 32GB Micro SD card
Vehicle engine started, video recording starts automatically
AV OUT or HDMI output, USB data reader mode available
GPS logger interfaces with Google Earth maps
Collision Data protection
Stop voice recording function
To see the full segment on Today Tonight, please visit their video page.