Updated 1 Jan 2021
Are you a professional driver and looking for the assistance of a successful & experienced truck lawyer?
Heavy Vehicle transportation of goods between the States of our vast country provides a vital service and supply line for our growing economy.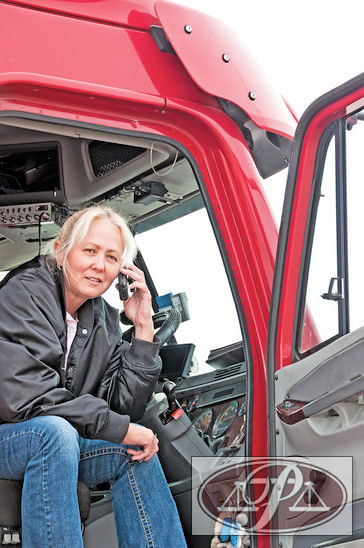 This vital service is becoming more and more regulated and Trucking Operators need to be aware of the regulations that are in place and ensure strict compliance.
At Proctor & Associates are able to assist trucking companies and their drivers with their legal obligations and also provide an important legal service to them when times get tough and prosecutions arise for infractions of the law.
How can a Proctor & Associates truck lawyer assist?
The Heavy Vehicle National Law (NSW) comprises 755 sections relating to the regulation of the Trucking Industry.
Some of the important provisions which need to be clearly understood in order to avoid breaches and subsequent prosecution are:
These specific provisions are very lengthy and detailed, however a thorough knowledge of these requirements by drivers and operators is vital in order to avoid breaches of the law.
Understanding the Powers of the Regulator
It is also important to have an understanding of the various powers that authorised officers have to stop and search heavy vehicles.  Chapter 9 of the Act relates to enforcement and permits authorised officers to take certain action in respect of Heavy Vehicles such as:
Power to enter relevant places
Inspect vehicles
Inspect documents
Copying documents
Stopping, moving, inspecting heavy vehicles
Seizing of evidence
Part 9.30 Deals with Powers in relation to Heavy Vehicles.  In particular, Division 7 deals with enforcement powers when dealing with minor, substantial or severe breaches and their powers to either permit the vehicle to proceed further, or otherwise direct that the vehicle not be moved further and indeed in some circumstances, impounded (cf. ss.533-535).
As a Trucking Operator it is important that you have a comprehensive understanding of your obligations and the powers the Regulator and its officers have in ensuring compliance with the law.
We at Proctor & Associates are available to assist you and your Company with whatever difficulties arise in the operation of your Trucking business.
Call Proctor & Associates today on (02) 9687 3777 and speak to one of our lawyers who will gladly assist you in your inquiry or complete the Contact Form opposite and we will call you.