Since the late 1960's drug addiction and associated drug offences have rapidly increased such that it has become a major problem in society, affecting families, relationships, the workplace, sporting activities, criminal offending, driving offending and cast its net into many other spheres of society.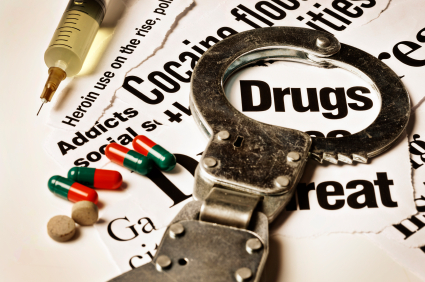 The Drug Misuse and Trafficking Act 1985 was assented to and commenced on 18 December, 1985 and since then, there have been no less than 50 amendments. The overall effect has been to give police more powers, create further offences and increase penalties. Despite this, the drug problem has increased with methylamphetamine (ICE) being the major problem of this century.
The Drug Misuse and Trafficking Act essentially covers the Possession, Supply, Manufacture and Cultivation of prohibited drugs.
There are currently approximately 358 prohibited drugs listed in Schedule 1 of the Act. As at 1985 when the Act was assented to, there were approx. 110 drugs listed.
The tripling of the types of drugs listed is probably due to a large number of derivatives of certain drugs, but there has also been quite an increase of new illicit drugs, previously unheard of, now available on the black market.
Drug Offences
Drug offences are divided into two categories of Summary Offences and Indictable Offences.
Summary offences include possession of prohibited drugs, possession of implements, administration of drugs to self and others, forging prescriptions and aiding and abetting offences.
Indictable offences include cultivation and supplying of prohibited plants, enhanced cultivation of such, manufacture of prohibited drugs (other than prohibited plants), supply of prohibited drugs, ongoing supply, conspiring, aiding and abetting such offences.
There are also offences such as manufacturing and/or supplying psychoactive substances and also offences relating to drug premises that are used for the unlawful manufacture or supply of prohibited drugs, or the enhanced cultivation of prohibited plants.
Quantities of Prohibited Drugs and Plants
Schedule 1 of the Drugs Misuse and Trafficking Act categorises the various quantities of prohibited drugs as Trafficable quantity, Small Quantity, Indictable quantity, Commercial quantity and Large commercial quantity.
The particular charge and quantity of drug involved, will determine the maximum penalty of the offence. Offences of supplying or manufacturing not less than the large commercial quantity of prohibited drugs, now carry a maximum penalty of life imprisonment.
Charged with a Drug Offence?
A criminal conviction for even a small amount of drug possession, may seriously affect your future work and travel prospects or even your social acceptance. Representation at Court is important for these offences.
Contact us at Proctor & Associates on (02) 9687 3777 or complete the contact form opposite and we will gladly assist you.