Presented by Peter Proctor LL.B., Solicitor, Proctor and Associates, Parramatta for Legalwise Seminars.
On 1st September, 2013 a new provision of the Evidence Act, 1995, namely s.89A commenced.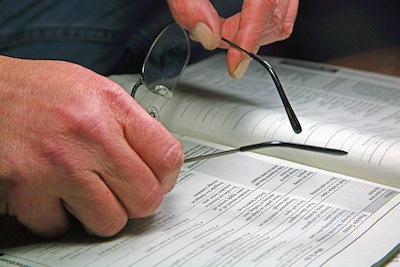 This provision, along with other provisions relating to "disclosures" by the defence, was introduced by the New South Wales state government with little or no resistance from the opposition and independent parties. The issue of disclosure by the defence, has now been included in District Court's Practice Note 9 and Practitioners should make themselves familiar with it.
This paper is limited to dealing with the introduction of s.89A of the Evidence Act 1995, which states:
89A Evidence of silence in criminal proceedings for serious indictable offences
(1) In a criminal proceeding for a serious indictable offence, such unfavourable inferences may be drawn as appear proper from evidence that, during official questioning in relation to the offence, the defendant failed or refused to mention a fact:
(a) that the defendant could reasonably have been expected to mention in the circumstances existing at the time, and
(b) that is relied on in his or her defence in that proceeding.
(2) Subsection (1) does not apply unless:
(a) a special caution was given to the defendant by an investigating official who, at the time the caution was given, had reasonable cause to suspect that the defendant had committed the serious indictable offence, and
(b) the special caution was given before the failure or refusal to mention the fact, and
(c) the special caution was given in the presence of an Australian legal practitioner who was acting for the defendant at that time, and
(d) the defendant had, before the failure or refusal to mention the fact, been allowed a reasonable opportunity to consult with that Australian legal practitioner, in the absence of the investigating official, about the general nature and effect of special cautions.
(3) It is not necessary that a particular form of words be used in giving a special caution.
(4) An investigating official must not give a special caution to a person being questioned in relation to an offence unless satisfied that the offence is a serious indictable offence.
(5) This section does not apply:
(a) to a defendant who, at the time of the official questioning, is under 18 years of age or is incapable of understanding the general nature and effect of a special caution, or
(b) if evidence of the failure or refusal to mention the fact is the only evidence that the defendant is guilty of the serious indictable offence.
(6) The provisions of this section are in addition to any other provisions relating to a person being cautioned before being investigated for an offence that the person does not have to say or do anything. The special caution may be given after or in conjunction with that caution.
(7) Nothing in this section precludes the drawing of any inference from evidence of silence that could properly be drawn apart from this section.
(8) The giving of a special caution in accordance with this section in relation to a serious indictable offence does not of itself make evidence obtained after the giving of the special caution inadmissible in proceedings for any other offence (whether or not a serious indictable offence).
(9) In this section:
"official questioning" of a defendant in relation to a serious indictable offence means questions put to the defendant by an investigating official who at that time was performing functions in connection with the investigation of the commission, or possible commission, of the serious indictable offence.
"special caution" means a caution given to a person that is to the effect that:
(a) the person does not have to say or do anything, but it may harm the person's defence if the person does not mention when questioned something the person later relies on in court, and
(b) anything the person does say or do may be used in evidence.
The reason for this sudden change was explained as follows –
The Premier – Barry O'Farrell, with a line up of support at a press conference from the Police Minister and Police Commissioner, in defence of this legislation stated at Sydney on Friday 17th August, 2012 the following –
"We owe our legal tradition to Britain. Here's another example of NSW adopting a legal precedent."
Next in line at the press conference was the Police Minister, Mr Mike Gallacher who stated –
"Victims of crime will now see the scales of justice come back to a balance."
And finally, the Police Commissioner, Mr Scipione stated –
"I think this is an overwhelming victory for common sense in the state of New South Wales. We have been asking for it for years, we welcome today's decision and announcement and I look forward to working with the Government in implementing what will be, I think, potentially a game changer in this State."
Later in an interview with Quentin Dempster on the ABC, the Attorney General, Mr Greg Smith SC had this to say among other things, when quizzed by Dempster as to justification for this legislation –
"Our justification is that we see probably an unprecedented number of shootings and other terribly violent acts in recent times. We've been facing witnesses who will not co-operate and although we have ways to try and compel them to co-operate through the Crime Commission, they are often involved in crime themselves, so we felt we needed a circuit breaker to really give a chance to the prosecution to get convictions in these cases."
And so it is, that we have this rather strange reasoning from Politicians and Police for the introduction of such draconian legislation.
Advocates for this "game changer" have expressed their long held concerns as to how criminals for too long have been able to hide behind a veil of silence, which prevent police from "getting to the truth".
Lawyers have been accused of being "cunning" in the way they have found easy ways of getting around the "right to silence" laws and horror of horrors, since this legislation has been introduced, lawyers have been "running away from Police stations" to avoid having to advise their clients and so frustrating the requirements of s.89A(2)(c). (the requirement that a lawyer be present)
The Premier, in another attack on lawyers, recently spoke about proposed changes to LEPRA (s.99) and how "lawyers, exploit those provisions".
It is rather disappointing to hear persons in such important positions of power accusing lawyers of "exploiting" laws when in actual fact, such are simply applying and testing those laws in a court of law, that the Parliament has itself created. The dictionary definition for the word "exploit" in that context, means to "use selfishly for one's own ends".
The laws that have developed over the centuries, building up and protecting the rights of accused persons, are now in recent times being eroded by various State Governments in this Country with Draconian legislation, pretending to target lawless individuals or groups, but all the while eroding some very important rights that we as individuals enjoy.