Call Peter Proctor of Proctor & Associates for an appointment or just some helpful advice on any 'Habitual Offender' matters on 02 9687 3777 or email him directly at peter@proctorlaw.com.au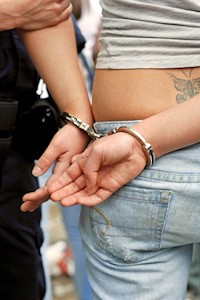 By Peter C Proctor LL.B.
Accredited Specialist in Criminal Law
Proctor & Associates, March 2016
This "Scheme" introduced into the New South Wales Parliament in 1998, was probably well intentioned, in an effort to get repeat offenders who persisted in committing what was described as "major offences", off the roads, in order to make them safer for the law abiding public.
  In the second reading speech on 6th May 1998 for the introduction of more severe legislation for "hard-core hoons who thumb their noses at the police and the community" the Minister of Transport, Carl Scully, stated:
The Government's message to repeat serious traffic offenders is, "Three strikes and you're out".
He continued, "The scheme proposes that a driver will be declared an habitual offender by a court if convicted of three major offences in five years. The declaration of a person as an habitual offender will occur when the third major conviction is recorded. The Parliament's strong message to the courts will be that it will be a compulsory requirement to declare a person an habitual offender upon conviction for the third major offence in five years. Having been declared, the driver will be disqualified from driving for five years, unless the court orders otherwise. The court may order any period of disqualification, provided it is not shorter than two years."
Unfortunately, as can be expected with legislation of this nature, many more people than just "hard-core hoons" have been caught in the "web" of such declarations resulting in many lost jobs and families suffering extreme hardship for what can only be described as "double jeopardy" to those affected. On the other hand, there are those who flagrantly thumb their nose at the law and continue to offend and don't deserve any leniency or sympathy toward their plight.
One of the problems with this and other traffic legislation is that because of the long periods of disqualification that such offenders have to endure, there is no light at the end of the tunnel. Consequently they offend again, and so it is that they get onto a treadmill that they seemingly will never get off. A large number end up receiving full time custodial sentences and it seems that there is an ever increasing percentage of the gaol population being detained for traffic type offences.
What is a Habitual Offender (Traffic)?
A Habitual Offender is one who has been convicted of three "relevant" offences within a period of five years. The effect of a declaration is that such person will receive an additional 5 years disqualification to commence at the completion of their existing disqualification.
It should be made clear however, that unlike the Honourable member's definition stated above, it doesn't have to only be "three major offences" within five years. It includes major offences, such as drink driving type offences, dangerous driving, menacing and predatory driving, to name a few, but it also includes other offences which at law are not classed as "major offences", they being those offences of driving over 45kph speeding offences, while "disqualified", "suspended" or "cancelled" under s.54 of the Road Transport Act 2013.
Section 216 of the Road Transport Act 2013 sets out those offences which are "relevant" offences for the purposes of a person be declared a habitual offender.
How do I get a Habitual Offender Declaration Quashed?
When a defendant is before the court on a third relevant offence within a 5 year period, the lawyer appearing should be aware that following a conviction for that offence, the client will be declared a habitual offender. It is automatic whether it's addressed or not. However, it is expedient to then ask the court to have the declaration quashed. Often the court will refuse such application and tell the person to make such at the end of the court imposed disqualification. Alternatively, the court might accede to the request or reduce it from 5 years to the minimum 2 years.
If the issue is not addressed by the court at the time of conviction of the relevant offence, then the person will receive notification from the RTA some time later, that they have been declared a habitual offender and on their record will appear an entry imposing an additional 5 years disqualification in addition to any existing disqualification.
Application can be made for a declaration to be quashed, but it is pointless doing so until near completion of the court imposed disqualification. For example, if a person still has 12 months disqualification remaining for the offence dealt with by the court, it is little point seeking to have the habitual offender declaration quashed until closer to the end of that 12 month period. The longer you can show the court that you have been without your licence and have not committed any further offences, the better.
You should then see your lawyer so that an application can be filed with the court and a date set for the case to be argued before the court.
What Grounds do I need to support an Application to Quash a Declaration?
As stated above, it is important that you have almost completed the court imposed disqualification period. In addition to that, there must be something able to be put before the court to give the court a reason to quash the Declaration. Generally, two powerful arguments that can be levelled for quashing a declaration are Employment and Health issues.
Some examples of persuasive reasons for the court might be:
you have been deprived of a gainful occupation and you need a licence for such occupation;
you live in an area with little or no public transport which is creating hardship;
there are health issues with you or your family unit making it important to have a licence.
How do I bring an application to the court?
You will first need to organise a conference with one of our Solicitors so that we can assess your case, prepare an application for you to file at court. We will also obtain a comprehensive statement from you and obtain any medical or reference material.  The application will be prepared and you will then have to file it at the Court house. There is a $89.00 filing fee (as at March 2016) and a court hearing date will be fixed.
Once the hearing date is fixed for the court appearance, we will organise to meet you at court on the set date and make submissions to the magistrate.
Sometimes a court will direct that you undergo a Traffic Offenders Program and the matter may need to be put over for a number of weeks, requiring that we come back to court on a second occasion.
We may recommend during our first conference that you attend a Traffic Offenders Program prior to filing the matter at court.
We at Proctor and Associates have had very good success in this type of application and will be glad to assist you with your inquiry. Email or telephone us so that we can organise an appointment to discuss with you.
Any opinions expressed by the writer in this article are not provided as legal advice but simply an opinion in respect of the law as it stands as at March 2016. It is provided as assistance only and should not be interpreted as being legal advice for any particular case. Readers should contact their own lawyer and obtain individual legal advice for their particular case or contact Proctor and Associates and we will be glad to assist you.