By Peter C Proctor LL.B.
Accredited Specialist in Criminal Law
Proctor & Associates May 2012
The O'Farrell Government on 24 May 2012 announced the abolition of registration labels as from 1 January, 2013 for motor vehicles up to a weight of 4.5 tonnes. It also includes motorcycles and trailers.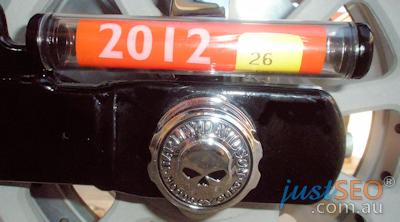 The idea, according to the Government, is that life will be easier for people, and particularly those in businesses with large motor vehicle fleets, not having to bother with removing the old sticker and replacing with the new.
Some are cynical about this proposal, asserting that it is a revenue raising exercise because people will forget to renew their registration, however, this is hardly deserving of such criticism.
Registered owners will still be sent the paperwork requiring renewal of their CTP insurance and the Registration paper, not to mention the fees involved. So nothing will change so far as the requirements we have currently for renewal of our registration.
It will of course save the Government more than half a million dollars in the cost of producing the labels and it seems Industry will also benefit to the tune of five million dollars, given the saving in man-hours.
A flow-on effect will be that it will no longer be an offence for light vehicles not to display a registration label, or display an expired or damaged label as is currently the law.
The reason for this change arises from advances in technology built into police vehicles. This technology is referred to as Automatic Number Plate Recognition (ANPR).
Police vehicles equipped with this technology, can within a second, detect an unregistered vehicle, stolen vehicle and vehicles with warnings associated with them.
It is not uncommon to see a police car sitting at the side of a road, engaged in this exercise. Why the need then for a registration sticker?
The advances in Policing, of this kind of technology in the United States is mind blowing.
See the Police Car of the future in the United States, which will probably at some stage, arrive in Australia: