08 November 2010
There has been publicity in the printed and electronic media over the last few years about Mobile Speed Cameras in NSW.
Being rolled out will be 40 of these units spread throughout the State, and the RTA (Roads and Traffic Authority) has budgeted on the contractor achieving 12,200 hours per month.
Video courtesy of A Current Affair on Ch9.
The units will be placed at different locations at different times of the day and night – so it behooves us as drivers to abide by the law and ensure that these cameras don't give us cause for complaint.
We don't know what speed threshold will be set for prosecution. The cameras are accurate to +/- 2%, which means that you could receive a ticket in the mail for a speed infraction at little over the speed limit – so be warned.
A further concern is that these operators are on an incentive scheme, such that, if they achieve above the base level that it set for any particular Key Performance Indicator (KPI) then they receive an additional percentage bonus over and above their monthly fee. The bonus for the KPI relating to "prosecutability" has been removed owing to the public outrage, however, there is a base level set for prosecutions, which is expected to be achieved.
Despite the Government's back down, you can see that all they are really about is bringing in the dollars.
This is big business, with capital outlay of millions of dollars – would they go to this expense if they weren't going to make big money – out of it? Of course not.
The conclusion necessarily follows that these measures aren't there to slow down motorists – after all – how could that happen when you don't know where they are located at any particular time.
The best proven method of slowing down motorists is to let them know they are being watched. This is borne out when a Police presence is visible on the road.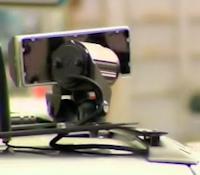 Interestingly, Gosford City Council has taken a dim view of these mobile speeding camera units being parked indiscriminately without development approval.
Read the full stories here at the ABC News website and the Express Advocate Gosford.
With the change of government in NSW the O'Farrell Government has looked at the viability of Fixed speed cameras. We await to see the final outcome of their inquiry into these and whether they might also include a review of the mobile speed cameras.
Accredited Criminal Law Specialist, Peter Proctor the Principal of Proctor and Associates, was interviewed on Channel Nine's A Current Affair show (which aired on 1st November, 2010) to discuss Mobile Speed Cameras. To view the episode, please play the video clip earlier in this page.
Peter also had discussions with John Stanley and Sandy Aloisi on 2UE's Breakfast Show with John & Sandy. You can listen to the interview by visiting the 2UE website.