As experienced wills and estate lawyers, Proctor & Associates understands the importance of not only having a will, but one that is valid and complies with the formalities to be met under existing legislation.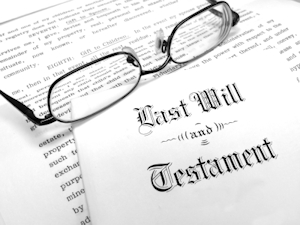 We can assist you with planning your estate by preparing, refreshing or amending your will, advising you of your rights and legal entitlements and in particular, the distribution of your estate smoothly with minimal interference through any challenge to your will.
You may also want to plan for the future as you get older by way of granting an "enduring power of attorney" and an "enduring guardianship" which will ensure that if you get to a point that you can't manage your own affairs, your appointee can step into your shoes and look after your financial interests and general care.
It is important to ensure that you plan your personal estate for the future.
As wills and estate lawyers, how can we help you?
Call Proctor & Associates today and a lawyer will gladly assist you with:
Preparation of your will;
Enduring power of attorney;
Guardianship;
Enduring guardianship;
Administration of the estate and distribution of assets;
Applying for grant of Probate;
Applying for Letters of Administration;
Family Provision claim;
Advising on executor duties and obligations;
Simple wills
A will is a testamentary disposition, which sets out your wishes in respect of the disposing of your estate. You must be of the age of 18 years or more and your estate comprises only that property to which you are entitled.
A will must be made in writing and signed in the presence of two or more witnesses. At least two of those witnesses, must attest and sign the will in the presence of the person making the will (testator). The witness should not be a beneficiary under the will.
Proctor & Associates understands the importance of putting in place all of the necessary procedures for your future protection.
Generally, unless there are complex issues to be addressed, a simple will can be quickly prepared to address the necessary distribution of your estate and give expression of your intentions.
Proctor & Associates will assist you in addressing all of your concerns and desires as to the distribution of your estate to ensure that the assets of your estate are protected.
Call us now and we will put you in touch with one of our Solicitors who will gladly assist you.
Contact us now at info@proctorlaw.com.au or telephone us on (02) 9687 3777