Drink Driving Last Night? Stopped To Catch Up With Friends This Morning? Need some professional help?
Contact Proctor & Associates – Accredited Specialists in Criminal Law.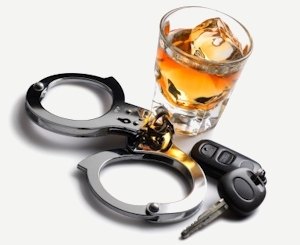 Peter Proctor is one of Sydney's best DUI lawyers, and he has had a huge success rate in defending and minimising fines, suspensions and cancellations of driving licences in over 20 years of practicing law in the Sydney Metropolitan area and other areas of the State.
Not only that, but Peter will treat you as the "important person" that you are. He is competitive in the market place, and will give you the personalised attention that you deserve. Peter will always return your call promptly.
Call Peter Proctor of Proctor & Associates to make an appointment or to just obtain some helpful advice on your matter on 02 9687 3777, or email directly him at peter@proctorlaw.com.au.
Here are some testimonials of recent clients:
Dear Peter, I would like you to know that I am happy to recommend you to everyone I know. I just want to thank you again for being straightforward about the whole process and all your hard work. If someone gets done for DUI and doesn't have you as their lawyer I feel sorry for them. A million thanks to you. I don't know what I would have done without you – P. S., Castle Hill
Hi Peter, Absolutely outstanding job! Please know that I intend, without hesitation, to recommend your office to everyone I know who has been arrested for a DUI. Thank you very much! – Bobby, Parramatta
Mr. Proctor, I wanted to thank you for all of your help with my DUI. I really appreciate your no nonsense approach and I can't tell you how happy I am that you were able to get my DUI reduced from High Range PCA to Middle Range PCA. "I had been disqualified for 6 years. I was back before the court again for driving whilst disqualified. Peter found a legal error that had occurred in the two previous court dealings I had which caused me to be disqualified for the 6 years. He made an application before the court and got these convictions quashed. Not only that, but my drive whilst disqualified charge was quashed also. I was looking at a custodial sentence until I engaged Proctor & Associates. Now, thanks to you Peter, I have my licence back. – E. K., Belmore
Peter, just a short note to let you know that I was very relieved and satisfied with the result that you gained on my behalf on an embarrassing drink driving matter. I hardly had to say a word and you took a lot of the pain out of an unpleasant experience. I would recommend you to anyone dreading going to court with the prospect of losing their licence. – B.G., Bella Vista
Please note: These testimonials do not constitute a guarantee, warranty, or prediction regarding the outcome of your legal matter.