By Peter C Proctor
2 December, 2016
Truckies driving all Australia are often targeted, perhaps unfairly for minor infractions of the law. This can prove disastrous resulting in the loss of licence and loss of business for a period, but an experience traffic lawyer may be able to help you with this predicament.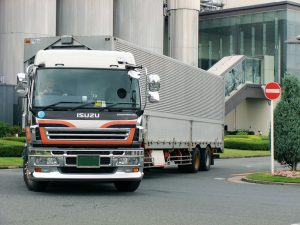 Take Bill for instance, a long time truckie who drives his big rig, often with a wide load carting heavy machinery. Bill unknowingly had his front "Wide Load" sign slip down over his number plate. His vehicle was caught on Safe-T-Cams.
In one month, Bill received 5 Penalty notices for being "Unregistered". He thought this rather peculiar and decided he should take the matters to court, because his truck and trailer were definitely registered in Victoria and he checked with the owner of the Company for whom he worked.
Bill, who lived in Queensland, also belatedly, received notice of an earlier Penalty notice which was for several months before for a similar offence, but he had never received it. That penalty notice was for in excess of $1400 and carried 4 demerit points, according to the notice.
This worried Bill so much that he decided to get in touch with Proctor & Associates in Parramatta.
How did our traffic lawyer proceed?
We quickly came to Bill's aid. He had three different court appearances way out in the bush and it was going to cost a fortune to get three different lawyers to appear, not to mention the devastating effect it would have with each penalty notice being $1400 on top of attracting 4 demerit points.
Proctor & Associates swiftly investigated each matter and, following a careful analysis of the legislation, became aware that because the number plate was partially obstructed, and the vehicle was registered in another State and not NSW, then the NSW registration requirements must be met. (Cl. 9 – Schedule 1 of the Road Transport (Vehicle Registration) Regulation 2007).
The vehicle was therefore deemed to be unregistered and pursuant to s.68(1), Bill was charged and stood to incur a maximum penalty of $2,200 and 4 demerit points on each. He was looking at a maximum penalty for the 5 notices of $11,000 and 20 demerit points.
Bill already had 4 demerit points and another 20 firmly put him in the predicament of losing his visitor privilege to drive in NSW for at lest 5 months. This would have destroyed his business.
Proctor & Associates managed to gather each of the matters from the various courts into the one Court at Parkes where pleas of guilty were entered, and following powerful submissions from Matthew Campbell, an expereinced Lawyer at Proctor & Associates, the learned magistrate dismissed all charges pursuant to Section 10 of the Crimes (Sentencing Procedure) Act.
This was effectively a life saving result for Bill who can continue to drive across our vast land and keep industry moving, not to mention being able to continue to support his wife and children.
Truckies and Trucking Companies – if you have a problem with the RMS or Police, don't ignore any notices – act quickly and contact a friendly, experienced truck lawyer at Proctor & Associates, and we will gladly assist you.