Ken was at a function one Friday night in the city.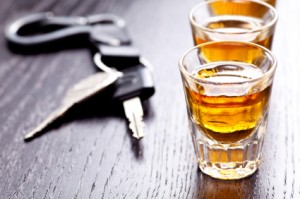 He arrived at the venue about 8pm and during the evening was very careful about how much he had to drink, as he had to drive his wife and himself home at the end of the night.
Between 8pm and 11.30pm he had three glasses of wine and a meal and he and his wife and friends left the venue.
They then went to a bar in the city for a cocktail which he consumed between 12.15am and 12.45am.
The weather became extremely inclement and was in fact beginning to pour down heavily as Ken left the bar to collect the car and come back and pick up his wife.
He ran to where he had parked his car in a car park in the city – about two blocks, retrieved his car and drove down a one-way street in the pouring rain.
Unfortunately, he turned up a one-way street, with traffic coming down toward him from the opposite direction.  One of the vehicles coming towards him was a police car.
As the vehicles approached, Ken turned right into a laneway and stopped.  The police car followed him into the laneway.
Ken was breath tested and failed the test.  He was taken to a Police station and given a breath analysis which some 40 minutes after his driving, produced a reading of 0.053 gms alcohol per 210 litres of breath.  Ken was charged with Low Range PCA.
Ken came and saw Proctor & Associates.  We obtained all of the information set out above and some additional material and obtained a report from a Pharmacologist.
The Pharmacological report stated in no uncertain terms, that on the balance of probabilities, Ken's blood alcohol concentration would have been below 0.050 at the time of driving.
Representations were made to the police but proved unfruitful and a plea of "Not Guilty" was entered at Court and a hearing date obtained.    We were confident that the matter would be successfully defended.
At the hearing, the Magistrate was appraised by Counsel and the Prosecutor as to the issue in dispute and the Magistrate clearly seeing the strength of the defence case suggested that the defence and prosecution have a discussion.
A discussion took place and the matter was stood down.  Eventually the prosecution,  accepted the inevitable and withdrew the matter.
Ken "drove" away a happy man.
Another victory for Proctor & Associates.  Call us if you need our assistance in keeping your licence.